Robust. Intuitive. Competitive.
BulletSend is an intuitive and simple-to-use email platform that delivers. We offer high deliverability rates, customer-focused support, and prices that won't drain your budget. BulletSend uses the latest technology to create trusted ESPs that achieves better results.
Developers Oriented Access granted in a few lines of code
We designed BulletSend with developers in mind. You can integrate BulletSend in minutes with your platform with ease. We provide a secure and flexible cloud solution that scales to fit your needs.
See Documentation
Intuitive Interface Built for humans
BulletSend provides an intuitive platform that makes sure to deliver your transactional emails successfully. With BulletSend, you get an easy to use experience that simply works.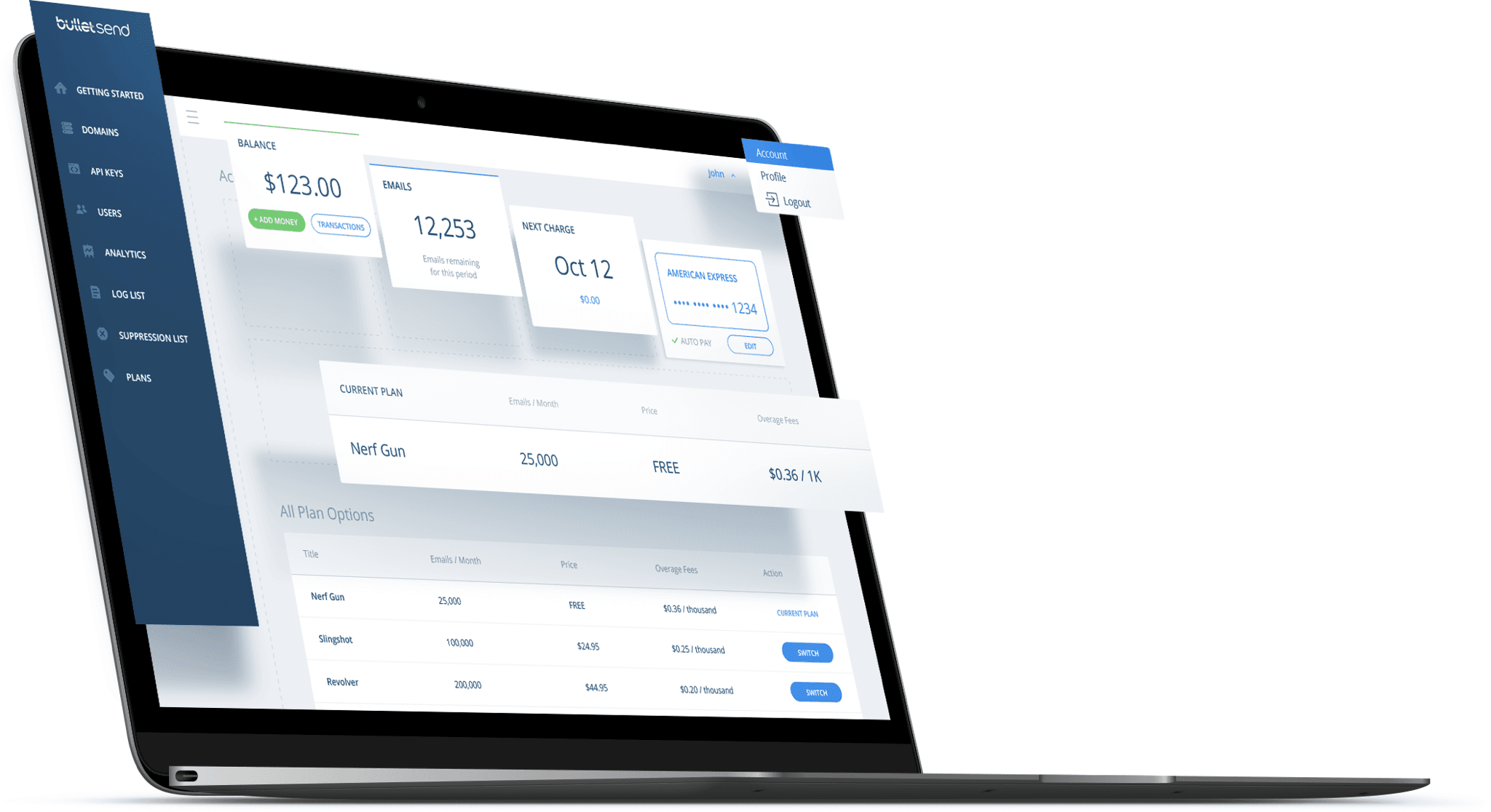 Sub-Users Get your team involved
Two is always better than one. Because of this, BulletSend's core principle from the start is to be team oriented. Get your team started on BulletSend in a seconds.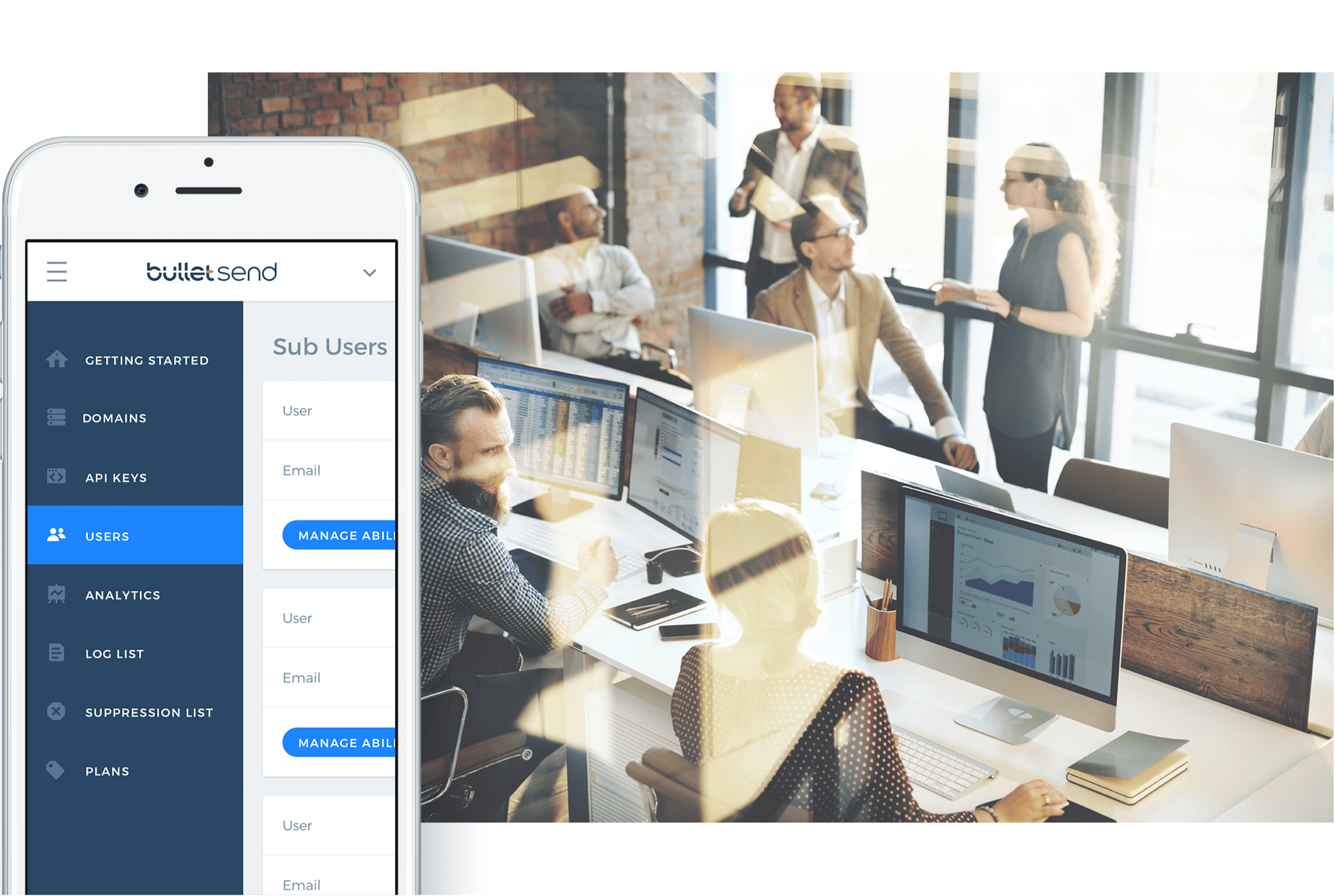 Domains Make it yours
Your brand is important. Our goal is to be transparent and allow you to integrate seamlessly with other core brand aspects. With BulletSend, you can personalize to make it yours.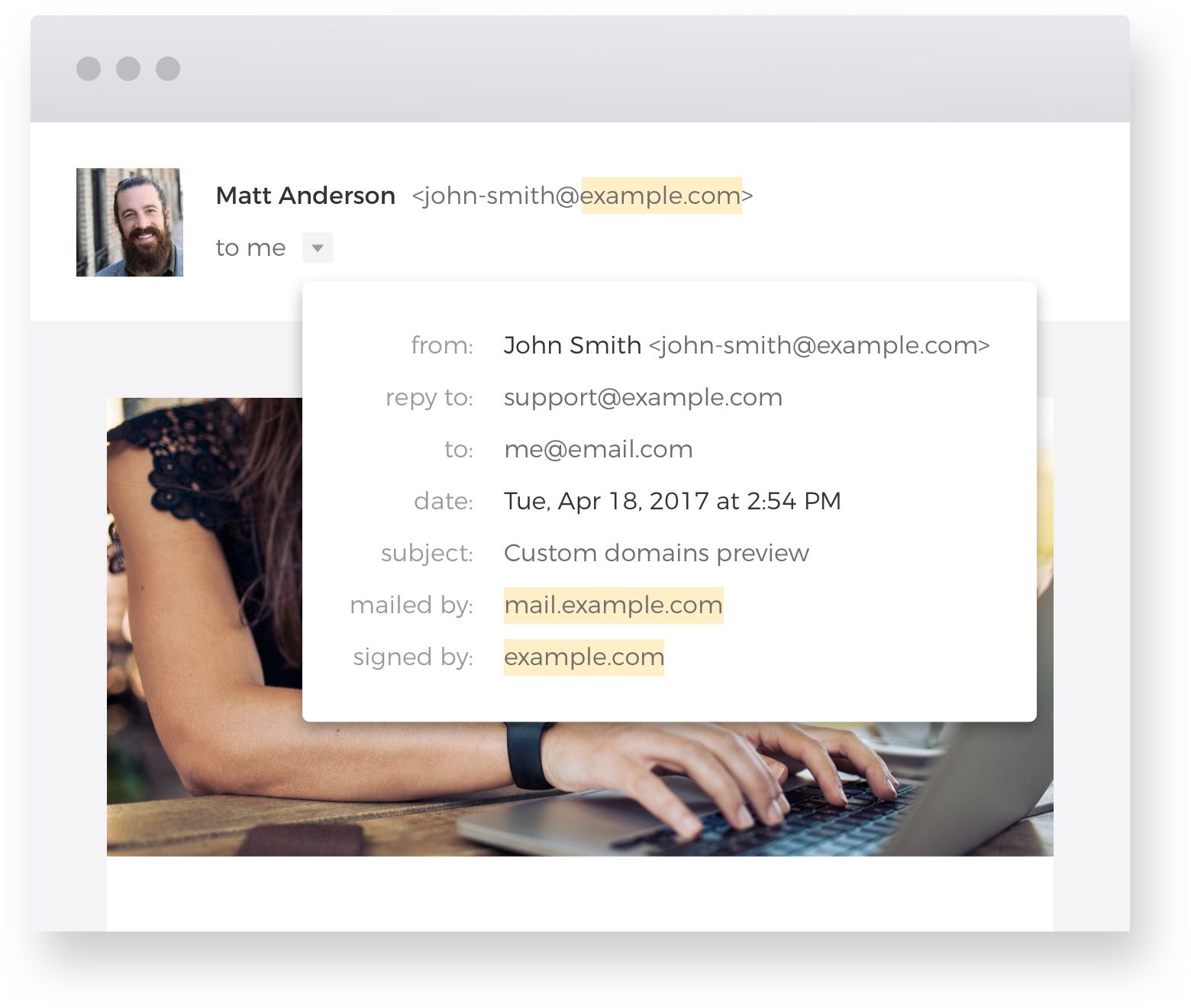 Send up to 75K emails for free every month!
Send 25,000 emails/month when you sign up and ​an​ extra 10,000 emails/month for every person you invite ​when they sign up.
Plans & Pricing
Try For Free